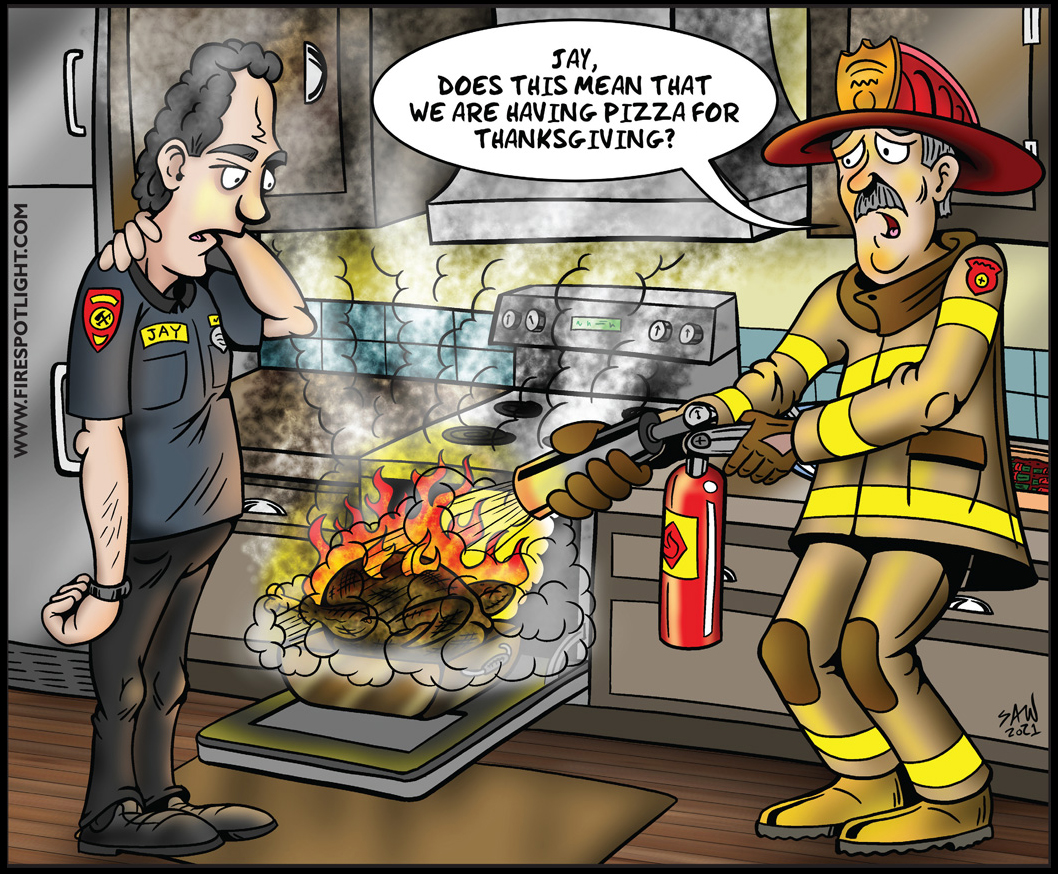 by Sam Wallace
According to Fire Spotlight contributor and former firefighter Jay Adams. One of best things to come out of the south (besides Jay) is this pie recipe. Make 2. You'll appreciate it.
Pecan Pie
Ingredients
1 cup Dark Corn Syrup (Karo is the best)
3 eggs
1 cup sugar
2 tablespoons butter melted
1 teaspoon pure vanilla extract
1-1/2 cups (6 ounces) pecans
1 (9-inch) unbaked pie crust
Directions
Preheat oven to 350°F.
Mix corn syrup, eggs, sugar, butter and vanilla using a spoon. Stir in pecans. Pour filling into pie crust.
Bake on center rack of oven for 60 to 70 minutes (see tips for doneness, below). Cool for 2 hours on wire rack before serving.
Place cookie sheet in oven and preheat oven as directed. Pour filling into frozen crust and bake on preheated cookie sheet.

RECIPE TIPS: Pie is done when center reaches 200°F. Tap center surface of pie lightly – it should spring back when done. For easy clean up, spray pie pan with cooking spray before placing pie crust in pan. If pie crust is overbrowning, cover edges with foil.

HIGH ALTITUDE ADJUSTMENTS: Reduce sugar to 2/3 cup and increase butter to 3 tablespoons. Reduce oven temperature to 325°F.

VARIATION: coarsely chopped walnuts may be substituted for pecans to make a walnut pie.